How We Can Help?
We provide a professional one-to-one therapeutic service to people who are in suicidal distress, those who engage in self-harm, and those bereaved by suicide. All of our services are provided free of charge and no referral is needed.
About Pieta
Since 2006 we have seen and helped over 70,000 people in suicidal distress or engaging in self-harm, and established twenty centres across Ireland.
Read Our Story
Visit Pieta Safe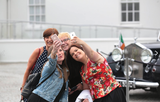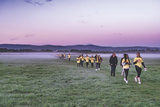 0
Calls & texts received in 2021
0
Hours of crisis therapy provided per month
Frequently Asked Questions
Pieta provide a range of services to individuals who experience suicidal ideation, are engaging in self-harm, or bereaved by suicide.
Please see our Frequently Asked Questions to learn more about our FREE services.
FAQ's
Feeling Alone or Afraid?
Talk to a therapist any time, day or night. If you need someone to talk to, we listen.
Find Your Nearest Pieta
22 Pieta centres across Ireland. Get in touch today.
Our Locations