Our team at Pieta provides free and accessible therapy services to all members of the LGBT+ community of any age who struggles with suicidal thoughts, self-harm or have been bereaved by suicide.
Services are provided by fully qualified therapists in all of our centres across Ireland, and our therapeutic approach is rooted in compassion and care.
Our therapists are friendly and welcoming. They will listen to you in a safe, non-judgmental space and work through your crisis.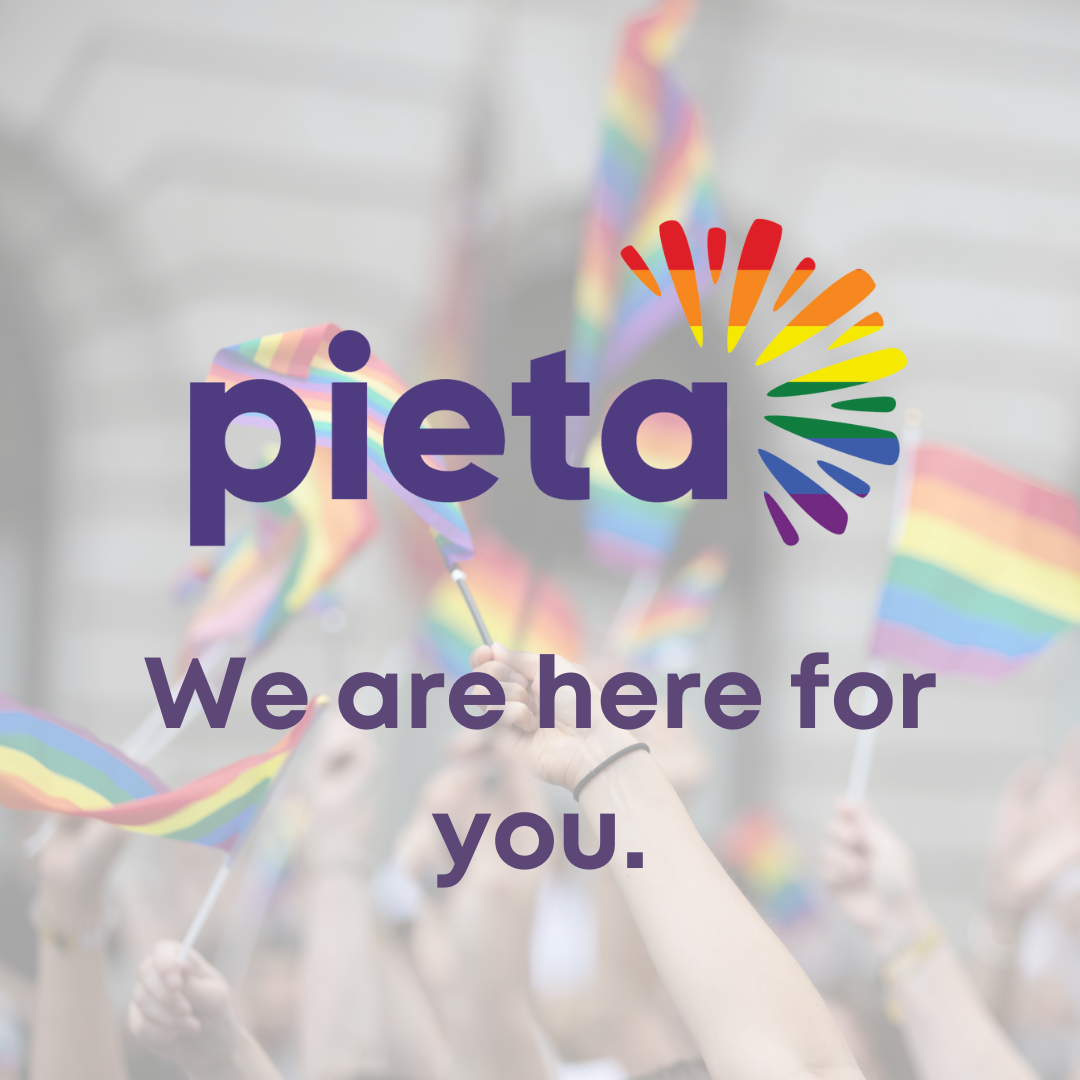 Pieta's national suicide and self-harm services are available to everyone in the LGBT+ Community throughout Ireland. To access support, please call 0818 111 126 and ask about phone, video and in-person therapy for you today.
You are not alone.
Are you an adolescent between the ages of 12-23 in Dublin?
Pieta provides free crisis counselling services within BeLonG To Youth Services in Dublin City Centre for young people in the LGBT+ community. BeLonG To is the national organisation supporting lesbian, gay, bisexual, binary, transgender, queer, intersex and asexual young people in Ireland.
This service is available free of charge to LGBT+ young people aged 12-23, and the sessions take place in the BeLonG To Centre in Dublin city centre. We also offer key support for loved ones attending.
Since 2003, BeLonG To has worked with LGBT+ young people to create a world where they are equal, safe, and valued in the diversity of their identities and experiences. BeLonG To provides advice, information and crisis counselling for LGBT+ young people, supporting free, non-judgmental LGBT+ groups across Ireland.
Some Help & Advice
We have collected the most frequently asked questions that people have asked regarding Pieta and its services. If you are new to our services or our website, we encourage you to have a look through them. Thank you.
If you are in immediate danger or have a medical emergency, please call Emergency Services on 112 or 999 now.