Amber Flag registrations for Academic year 2022-23 are now closed.
The Pieta Amber Flag Initiative recognises the individual efforts of primary and secondary schools, youthreach, third level institutions, community groups and clubs to create healthy, inclusive environments that support mental well-being.
Uniting these groups in their efforts, working together toward a happier, healthier Ireland and eradicate the stigmas associated with mental health issues.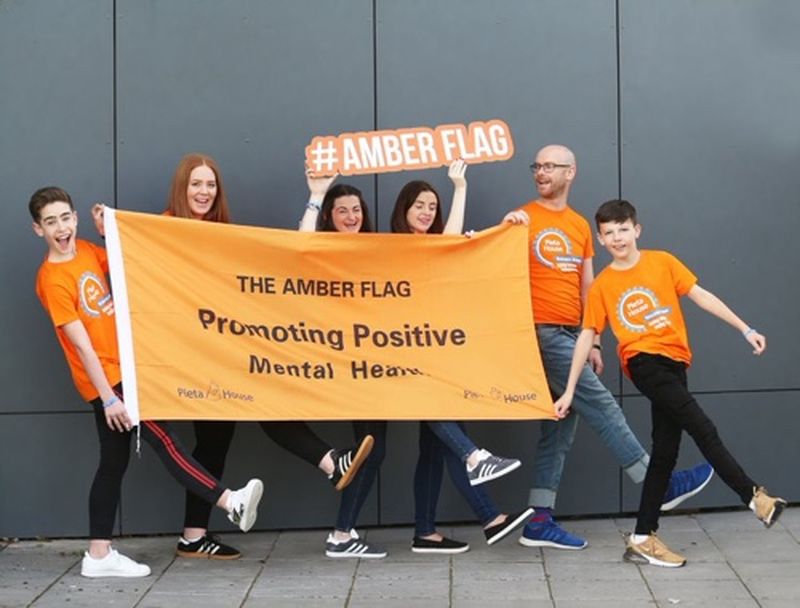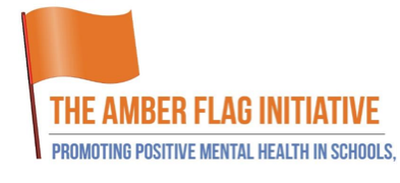 Background
The Amber Flag is in its 8th year, and over 1,000 flags have been awarded to date. Once a school is awarded the flag, it is placed in a prominent position outside the school flying at full mast acknowledging the great achievement.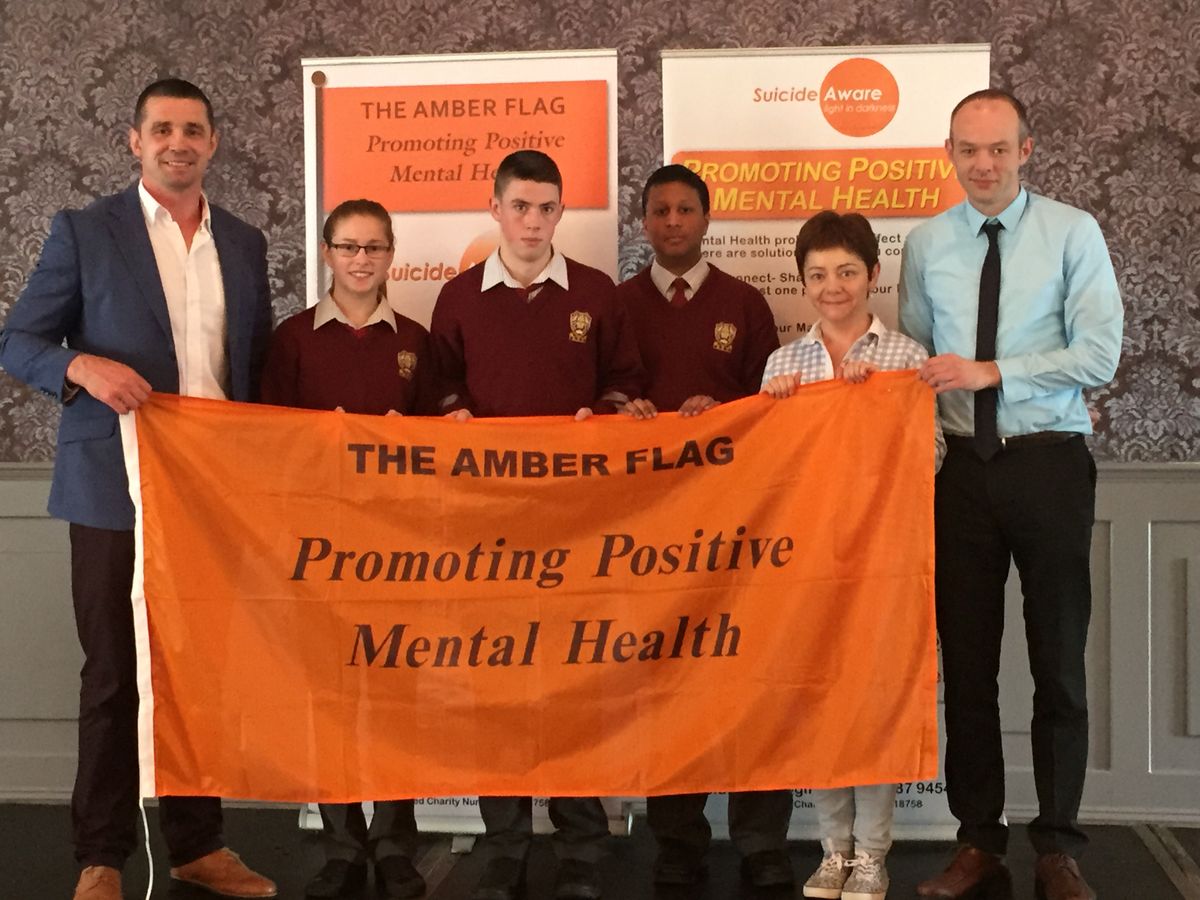 The Pieta Amber Flag initiative enables schools and youth groups across the country to raise awareness of the stigmas which exist in their environments, and the stressors on the mental and emotional wellbeing of those within them.
How to apply
Amber Flag registrations for the Academic year 2022-23 are now closed.
Amber Flag Information
Amber Flag registrations for the academic year 22-23 are now closed.
The Flag
To be awarded the Pieta Amber Flag, applicant groups must host a mental health awareness event, a fundraiser, and a mental health initiative. The programme encourages teamwork and student contributions and works with school guidance counsellors to include a peer-support element.
Register for an Amber Flag
If you'd like to take part in the Amber Flag Initiative or find out more from our training team please get in touch.
Get in touch
To highlight in a public way that feeling down is ok, that you're not alone and that the flag flying on top of our school building represents the fact that we see you. We know you're hurting, and we will help. 
We wanted a physical symbol to fly at our school to help promote positive mental health and to visualise our collective approach to promoting positive mental health. 
We pride ourselves on creating a nurturing and supportive environment for everyone, and I think the Amber Flag will be a great achievement to celebrate that.
Being involved in the Amber Flag meant that we were promoting a positive, accepting environment in the school. We wanted to show all students that their mental health is important and that there are ways to incorporate wellbeing into everyday life.
The Amber Flag initiative has fostered a real sense of community in our school.
Make a world of difference by donating to Pieta Today!