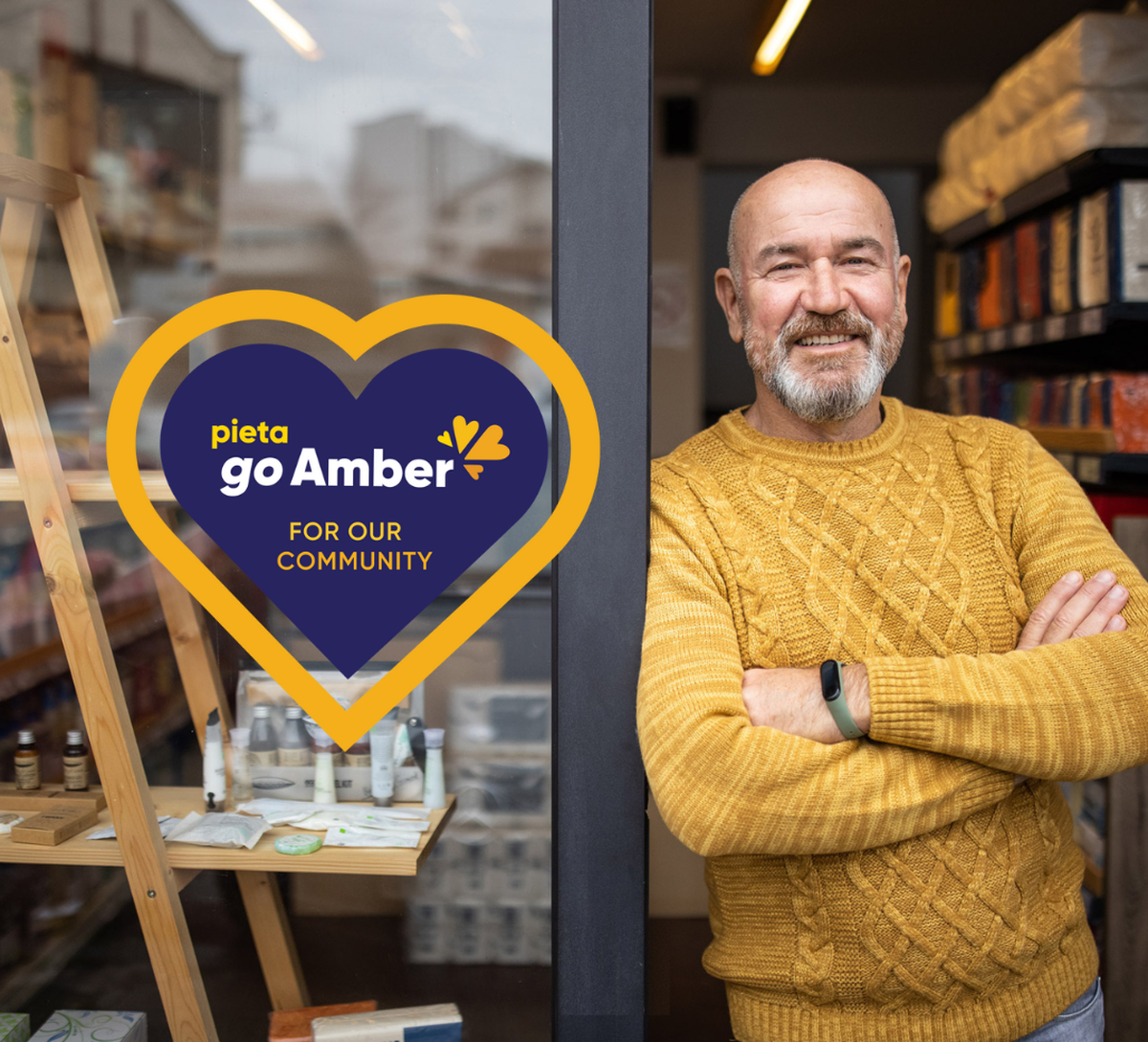 Go Amber 2023 and Be a Ray of Hope for Your Community.
Between World Suicide Prevention Day, September 10th and World Mental Health Day, October 10th, we are asking you to support Go Amber and Be a Ray of Hope for Your Community.
We're calling on SMEs and communities across Ireland to join us and create a positive impact that resonates far and wide. We rely on people like you to support our free lifesaving work. Over 80% of our income comes from the generosity of your fundraising and donations. To ensure that we can continue to provide free professional one-to-one, in-person, phone or video therapeutic counselling and 24-hour phone and text crisis prevention services to those who are in a suicidal crisis, we need your help.
Become a ray of hope for your community via:
Fundraising:Host a fundraiser in your business with staff &amp customers
Donation: You can contribute directly to our cause, either through a one-time donation or by organizing a drive day to collect funds from your employees, customers, or community.
Donating a Percentage of Profits: Consider pledging a percentage of your profits over a specific period, allowing us to raise vital funds to achieve our goals.
Product/Service Contributions: You can opt to donate a portion of the proceeds from a particular product, good, or service, creating a win-win situation for your business and our campaign.
Matched Funding: We encourage you to explore matched funding options where you match the donations raised by your employees or customers, effectively doubling the impact of their contributions.
Promote Pieta's free lifesaving services.
With the generosity of your fundraising and donations, we can continue to provide our free lifesaving services to individuals across Ireland. Pieta has over 20 centres nationwide with over 300 staff including a 24/7 helpline and virtual therapy option. We offer a variety of support to people impacted by suicide and self-harm. Support us by promoting Pieta's free lifesaving services.
We have supporter materials available on our website and our teams will provide additional materials for you to show your support.
Event Details:
When: Between 10th September and 10th October
Who can participate: SMEs, Small Businesses in the Community
How to participate: Fundraise, Donate, Offer A Percentage of Your Profits or Product/Service Contributions, or Match Funds.
Got a Question? Contact us