Join Darkness Into Light in 2024
Want to start an official walk for Darkness Into Light 2024? Join hundreds of other venues all across Ireland and the world and be part of the movement.
Our dedicated Darkness Into Light Team can work with you and provide support on developing your Darkness Into Light 2024 walk in your local community.
Register your interest by clicking the link below.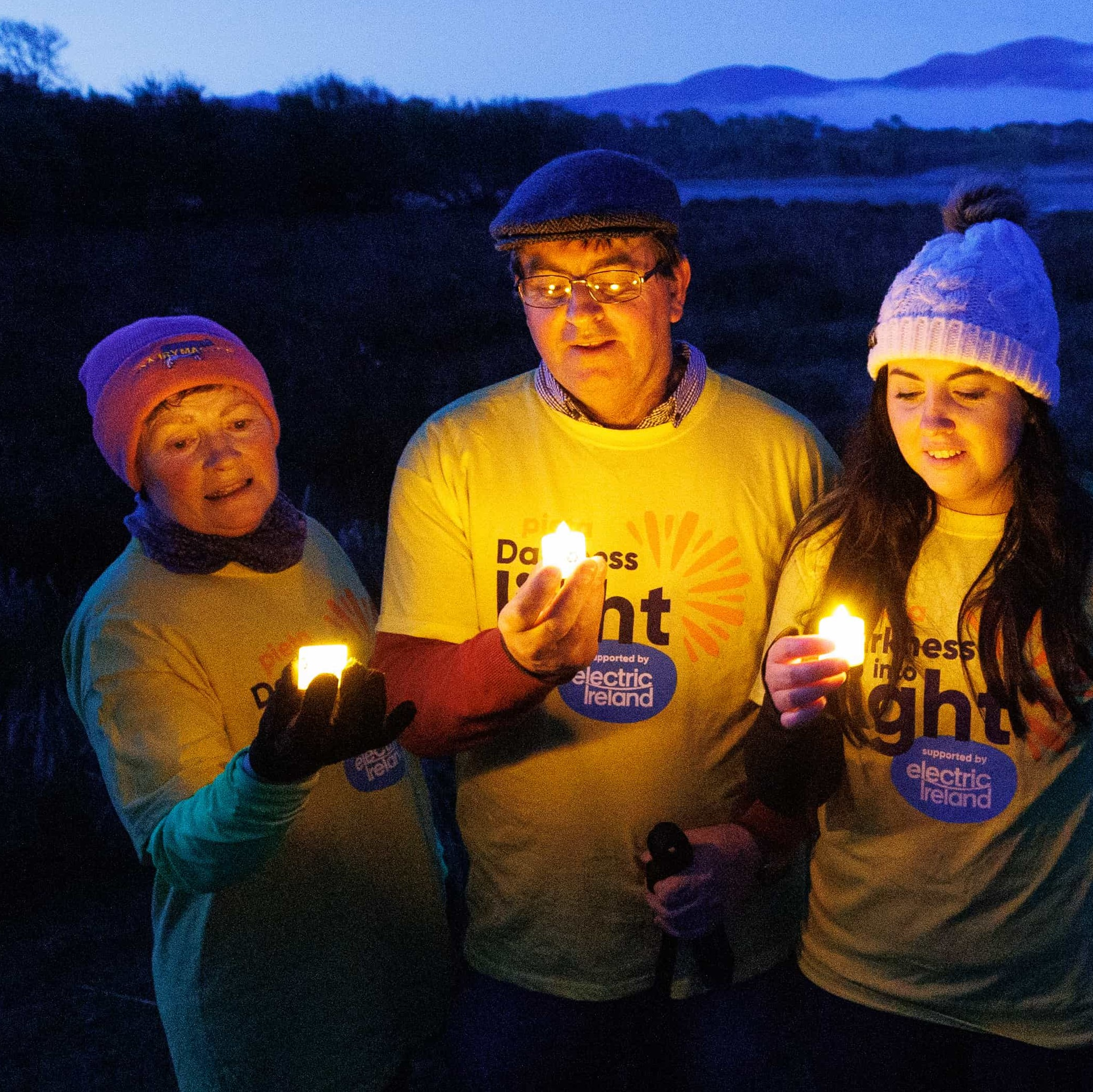 Who Can Sign Up To DIL?
Over the years, different groups have signed up for Darkness Into Light, including Individuals, Corporations, Schools and Clubs. Find your relevant information by clicking one of the links below. We're excited to see you on the for Darkness Into Light 2024. Everyone's welcome!
There are lots of ways to get involved. You can take part in a Darkness Into Light event. You can do Darkness Into Light in your own way with your family, friends, and colleagues in your local area. Or, you can also take on a Darkness Into Light Challenge by walking, running, jogging or swimming and fundraising for Pieta.  
Support Our Work
Your donations will help raise funds so that Pieta can continue its vital work of raising awareness about suicide and self-harm and reach those in need 24/7. Support our life-saving work today.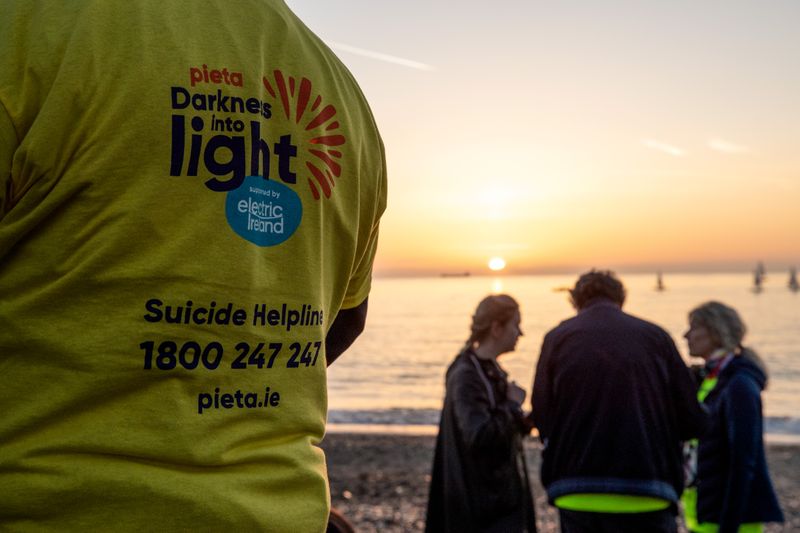 From small beginnings...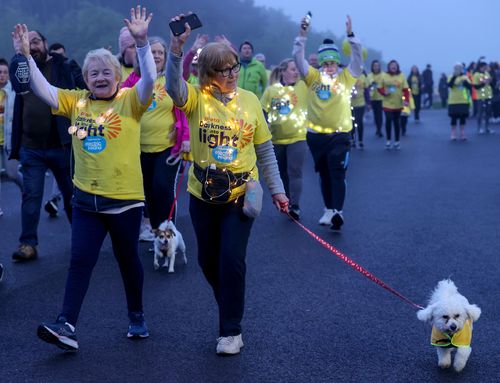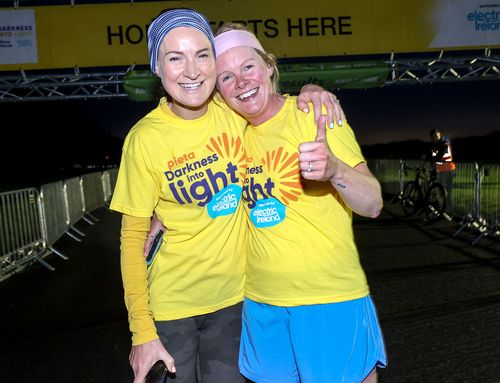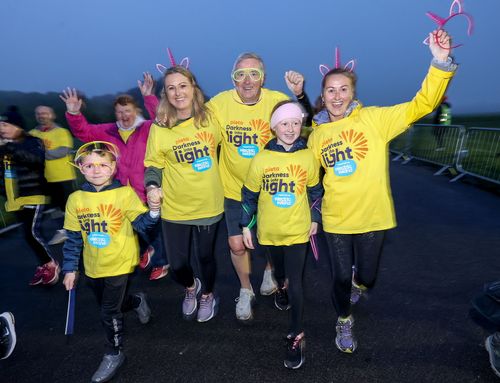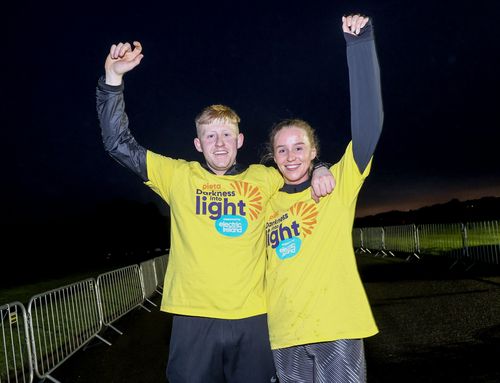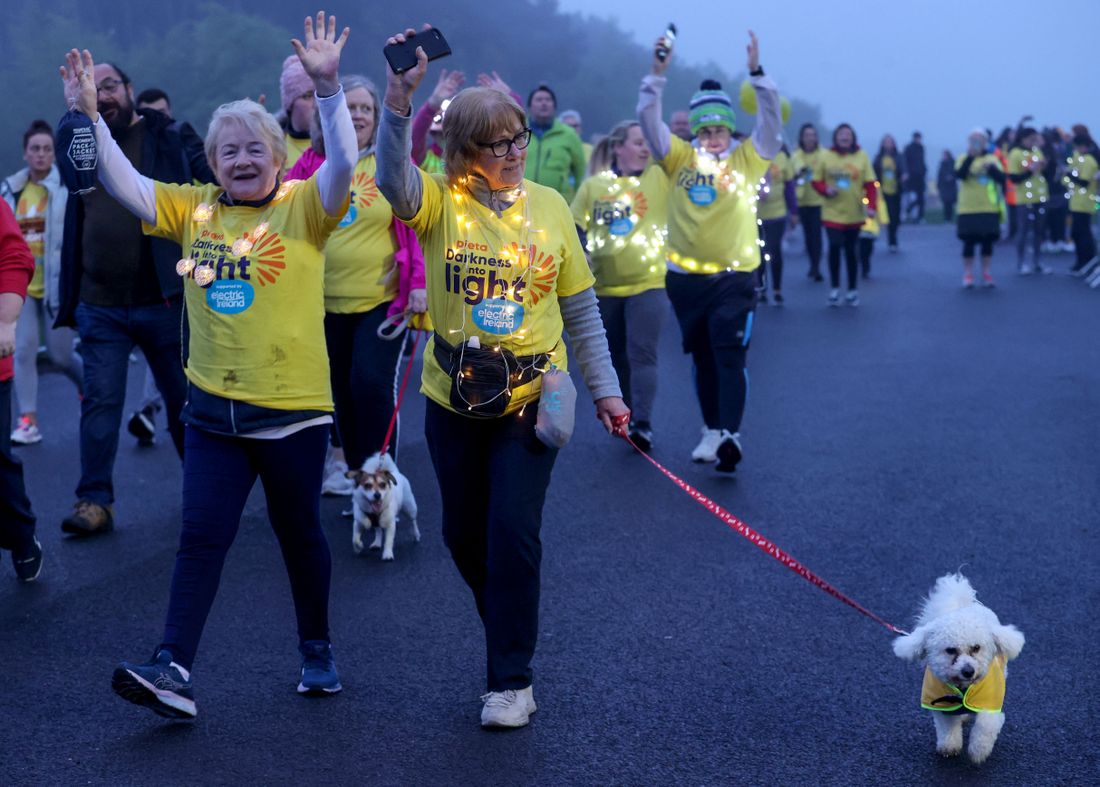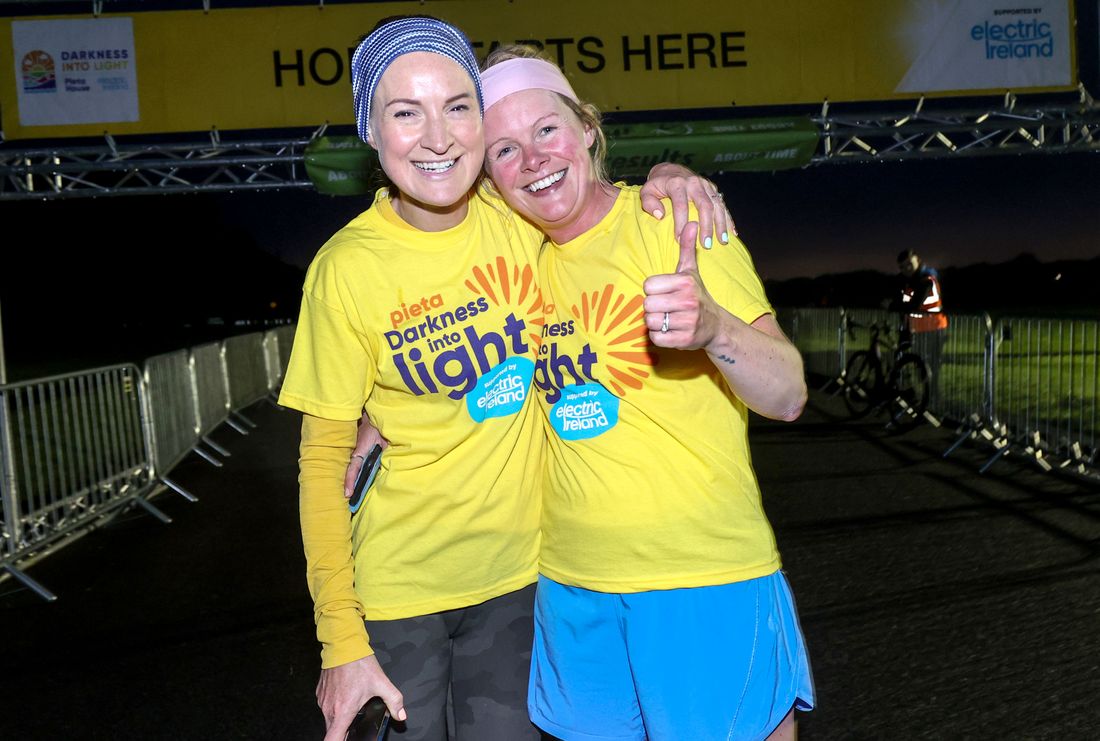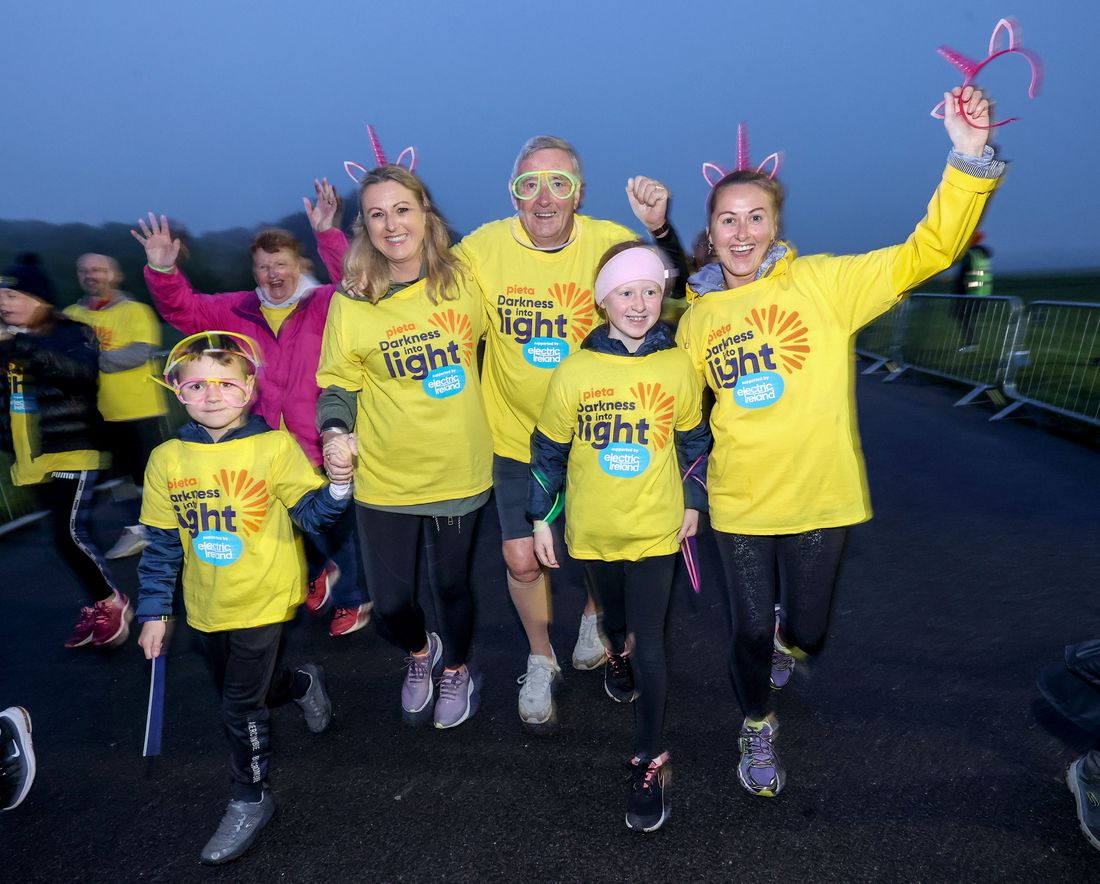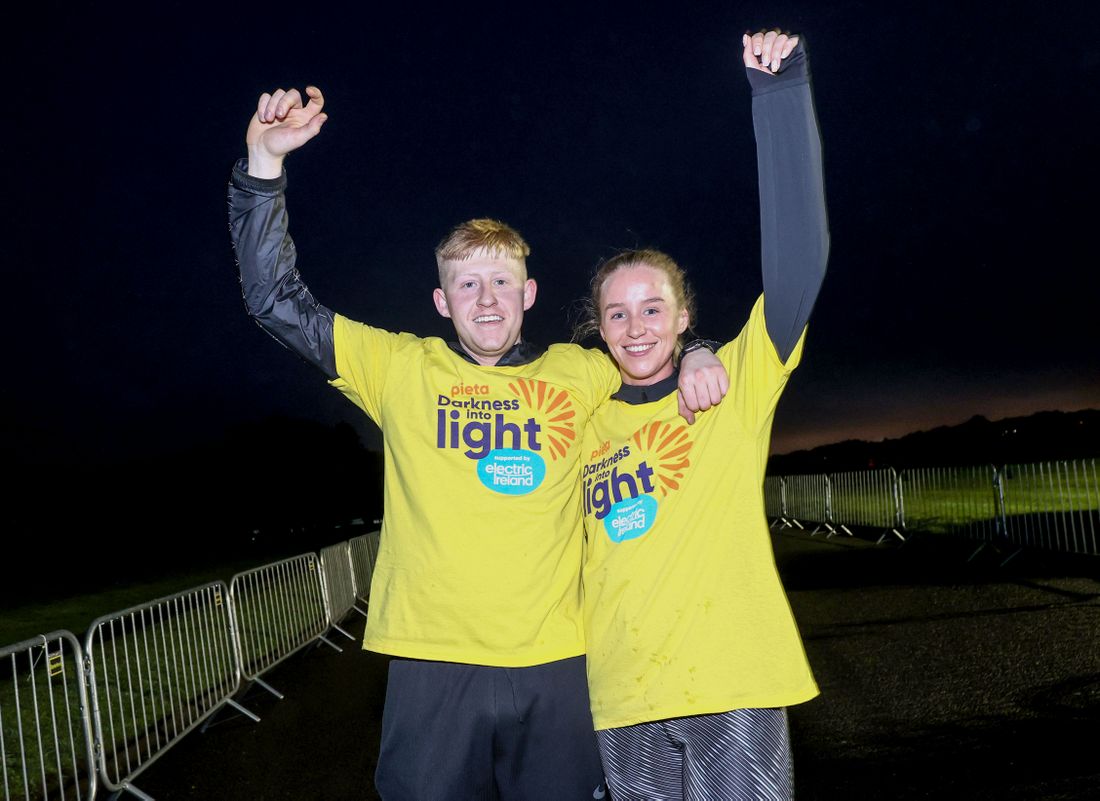 In 2009, in Dublin's Phoenix Park, 400 people set off to complete a 5km walk to raise funds for Pieta, setting off the start of Darkness Into Light.
Each year the walk provides an opportunity for people to connect with their local community and to bring hope to people who have been impacted by suicide. Our team of dedicated volunteers, in Ireland and overseas, return year on year to make the event a success and to help us all continue to raise awareness and hope in the global fight against suicide and self-harm.
In 2022, we were delighted to welcome back our in-person walks in Ireland and worldwide. So, this year, we invite you to participate in Darkness Into Light in whatever way you want for a sunrise moment in 2024 (Date TBC).
The important thing is that you share a sunrise moment together, and raise vital funds for people affected by suicide and self-harm. Together, we will create a global sunrise moment and join to be the light against the dark.
Pieta is so proud to have been supported by Electric Ireland since 2013. Together, Pieta and Electric Ireland and our partner charities and supporters across the world have grown Darkness Into Light into a global act of solidarity for people affected by suicide and self-harm.
Other ways to participate
Darkness Into Light is always reliant on supporting Volunteers. If you are interested, please email info@darknessintolight.ie

Instead of part-taking in the main DIL event, you can also participate by starting your own Fundraiser for Darkness Into Light. Sign Up HERE or set up your fundraiser by emailing info@darknessintolight.ie

If you'd like to participate by taking part in your own way, Sign Up HERE