Between World Suicide Prevention Day (September 10th) and World Mental Health Day (October 10th), Pieta is calling on SMEs and communities across Ireland to Go Amber.
Go Amber is Pieta's vibrant new fundraising drive, uniting Irish SMEs and communities as beacons of hope. Since 2006, Pieta has supported 70,000+ lives through its vital, free services.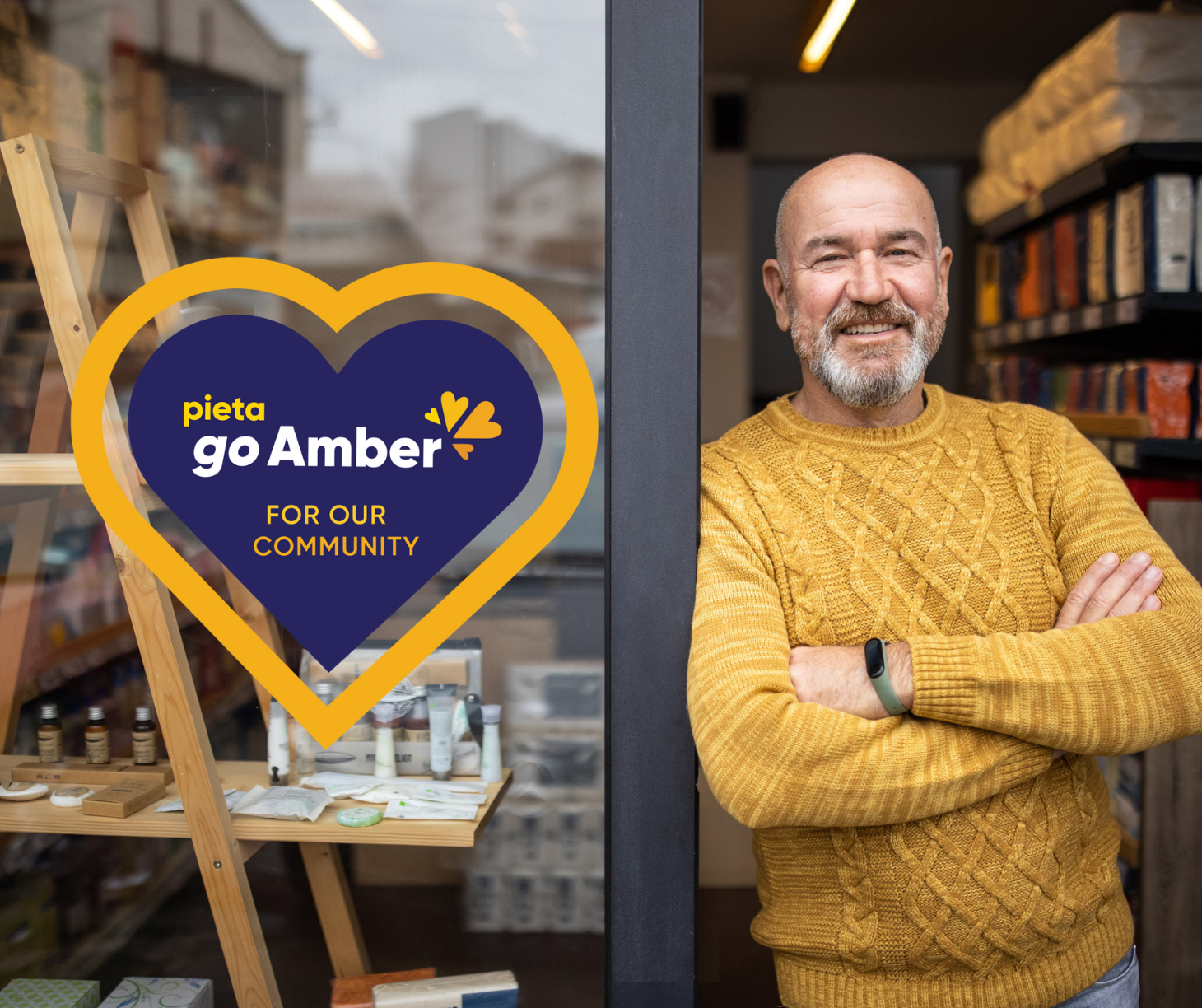 Your business can be the lifeline for countless children, teenagers, and adults in need of Pieta's lifesaving services. Donations fuel over 80% of Pieta's mission; every €1200 fundraised covers one person's comprehensive care.
Unite with Pieta for Go Amber 2023 and magnify their lifesaving impact. Engage through SME fundraising events, donations, and spreading awareness of Pieta services.  Join Pieta and make an immeasurable impact for your community. 
Become a ray of hope for your community today by:
Fundraise for Pieta
Host a fundraiser in your business with staff &amp customers.
Donate
Donations: You can contribute directly to our cause, either through a one-time donation or by organizing a drive day to collect funds from your employees, customers, or community.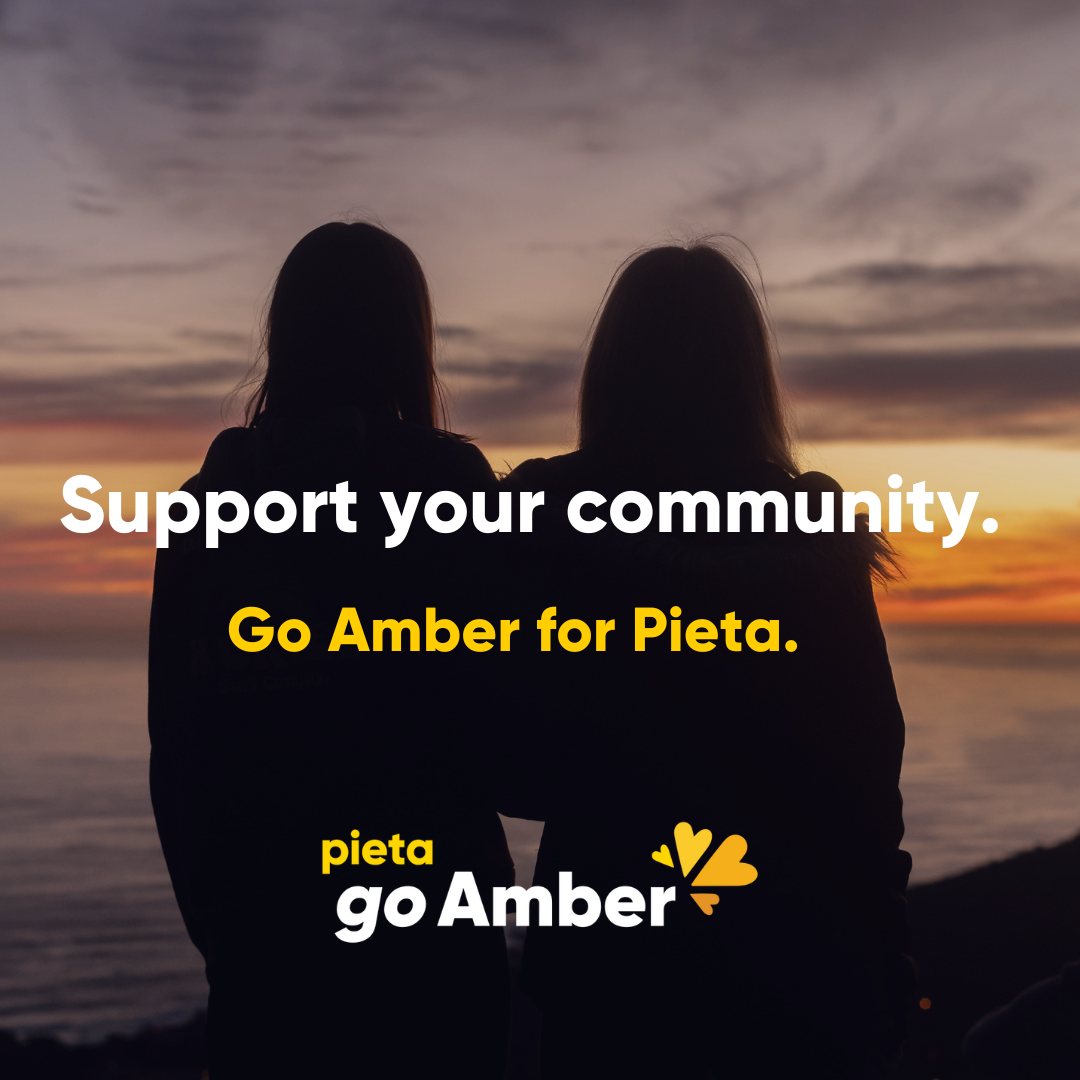 Percentage of Profits: Consider pledging a percentage of your profits over a specific period, allowing us to raise vital funds to achieve our goals.
Product/Service Contributions: You can opt to donate a portion of the proceeds from a particular product, good, or service, creating a win-win situation for your business and our campaign.
Matched Funding: We encourage you to explore matched funding options where you match the donations raised by your employees or customers, effectively doubling the impact of their contributions.
Promote Pieta's free lifesaving services 
With the generosity of your fundraising and donations, we can continue to provide our free lifesaving services to individuals across Ireland. Pieta has over 20 centres nationwide with over 300 staff including a 24/7 helpline and virtual therapy option. We offer a variety of support to people impacted by suicide and self-harm. Support us by promoting Pieta's free lifesaving services. We have supporter materials available on our website and our teams will provide additional materials for you to show your support.